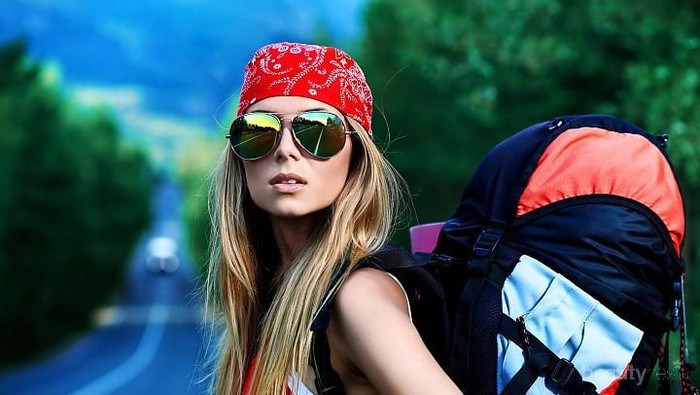 A backpacker-style vacation will provide a different experience and distinct impression compared to using travel services. The reason is you have to prepare everything yourself. However, before deciding to travel backpacker style. There are several equipment that you must prepare first.
Backpacker-style traveling will indeed be more pronounced or full of stories than not. Even more so if you go with friends which will certainly make your trip more exciting and enjoyable. How not, starting from before leaving, you have to take care of everything yourself, such as looking for promo tickets, determining lodging and so on.
However, before you decide to travel in backpacker style, there are a number of equipment that you must prepare in advance so that your traveling becomes even more enjoyable. The destination area determines the type of goods to be brought, for example, if you are going on vacation to the beach, you don't need a jacket, but it's different if you are going up the mountain, of course a jacket is needed.
In addition, the equipment to be brought should be stored based on its function so that you don't get confused when looking for items. For example, don't store food with clothes on. But keep food in a different bag. Not only that, bring items that serve multiple purposes.
Then, what are the equipment? Come on, see the equipment that must be prepared before traveling in the following backpacker style:
A Backpack that is Strong and Comfortable
Backpacks or carriers are very indicative of backpackers. However, don't just choose a carrier, remember that the bag will be your constant traveling companion forever. So, don't let it feel uncomfortable when using it. Before buying, try first whether you are comfortable or not when carrying it. Also pay attention to the back pads, chest straps, upper control straps, and so on to see if they fit you and make you comfortable. Do not force buying just because you like the color and others. Using an uncomfortable carrier will only make it difficult for you.

Strong and Comfortable Shoes
When deciding to travel in backpacker style, forget about traveling comfortably by car. Because of course you will more often walk or use public transportation. Therefore, use comfortable and strong shoes. No need to hesitate to spend money on shoes that are strong and comfortable, besides that they can be used for a long time. Strong feet will not be enough if they are not supported by comfortable footwear.
Using the Money Belt
Compared to a bag or wallet, you should keep your money in a money belt, which is an ordinary belt but has a small zipper that can be used to store money. This is so that pickpockets do not realize that money is stored there. You can get money belts at shops that sell special traveling equipment and range from IDR 200 thousand to IDR 250 thousand.
Universal Adapter
Universal adapter is needed if you are going on vacation to Lura country. This is because some countries such as Singapore and America have different outlets from Indonesia. Of course you don't want it if your cellphone battery runs out while traveling. With a universal adapter, it will be very helpful when meeting a variety of sockets at the destination.
Camera
When traveling, the camera is a mandatory item that you must bring to capture the moment when you are traveling. However, you should choose a camera that has a dustproof, waterproofshockproof feature.
This news brought to you by lima media group digital advertising