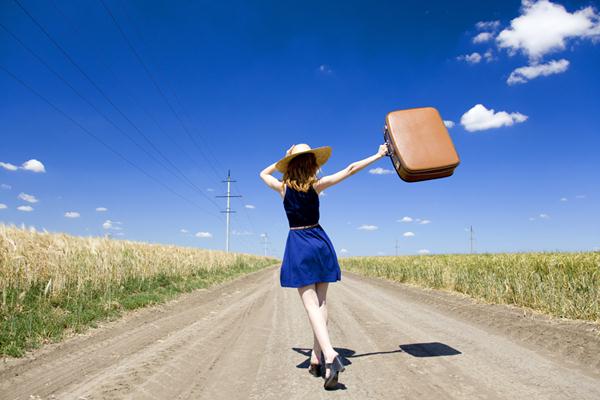 The Covid-19 pandemic has made people, especially the millennial generation, get bored and less productive with currently limited activities. The desire to travel is unavoidable and many of them are finally starting to travel in this next normal period, while still complying with and implementing strict health protocols. Based on a survey conducted by Bloom Consulting, a company that conducts research related to tourism, millennials are more daring to vacation in the midst of a pandemic, compared to generations above and below. Nevertheless, the millennial generation needs to prepare their travel plans well and by paying attention to their safety and health aspects.
Implementing strict health protocols is the most mandatory thing when traveling, not only by doing 3M (washing hands, wearing masks, and maintaining distance), but there are other things that deserve attention.
Here are tips that millennials must prepare before traveling in the next normal era.
1. Check the health condition of the body
Before traveling, make sure the body is in good health. If needed, immediately do a rapid test or independent swab test before traveling to ensure that you are not traveling with the Covid-19 virus. In addition, the results of this test are also a prerequisite for entering an area or entering a tourist destination.
2.Bring your own cleaning tools
In order to keep yourself and your family clean, it is highly recommended to prepare your own cleaning tools, such as hand sanitizers, soaps, and disinfectants before you travel. In addition, the use of masks when traveling is very important to avoid the transmission of the Covid-19 virus.
3.Avoid crowds and maintain a safe distance
Before visiting a tourist destination to be visited, you should seek information related to the implementation of health protocols in these tourist destinations. In addition, make sure to keep your distance and avoid the crowds when you visit.
4. Use non-cash payments.
Payments with non-cash methods are highly recommended when you transact, including when traveling because it can reduce direct contact with people who are in the tourist destination area. In addition, there are now many choices of non-cash transaction methods that can be used to make payments, such as debit and electronic wallets that can make transactions easier for us.
5.Choose accommodations that have certified health standards.
In order to reduce the spread of Covid-19, the Ministry of Tourism and Creative Economy (Kemenparekraf) has launched a Cleanliness, Health, Safety, and Environmental sustainability (CHSE) certification program for accommodation to create a sense of security and comfortable for users while staying. With many accommodations that have been certified CHSE, tourists can freely choose accommodation according to their needs.
Thats al the tips for travelling while covid 19 still outthere, just stay safe and be the best and smart traveller.
For more interesting information about where you can travel or another interesting information you can visit Jasa digital advertising bandung fot the best experience you will have.